Metro Manila, albeit a progressive city, can be quite a stressful environment.
For those of us who have an affinity with bustling cities, Metro Manila reminds us of beautiful chaos where amid the pandemonium, we see aspects and elements that we can appreciate. However, a busy city is better appreciated when you can easily escape it every once in a while. When you are unable to, the sights and sounds can easily overwhelm and suffocate you.
Considering how the pandemic has compelled most of us to quarantine at home, many of us are itching to visit nearby areas for that much-needed break from the city. Luckily, a lot of cities in proximity to Manila have already opened up their borders to visitors, so much so that it is now possible to go on day trips to nearby towns. Antipolo, a town just a few kilometers away from Metro Manila, is famous for its famous pilgrimage spots and quirky cafes. Until today, it remains a charming destination for groups of friends, families, and couples who are looking for a quick jaunt away from the busy city.
So, where to go in Antipolo this GCQ?
If you are asking yourself the same question, read on below for the town's most famous spots and attractions:
1.) Hinulugang Taktak 
If you are itching to take a dip in one of Mother Nature's gifts, visit one of the nearest and most accessible waterfalls in Antipolo. What makes this destination even better is that it requires no hiking to reach. Hinulugang Taktak is one of Antipolo's most famous landmarks, and the surroundings of this 12-meter high waterfall are designated as a national park.
While visitors were permitted to swim in the basin of the falls, pollution, and rapid urbanization has made it unfit for swimming that it is no longer recommended for visitors. Not to worry, however, the park is renovated with a view deck, gazebos, and swimming pools which everyone can enjoy.
2.) Pinto Art Museum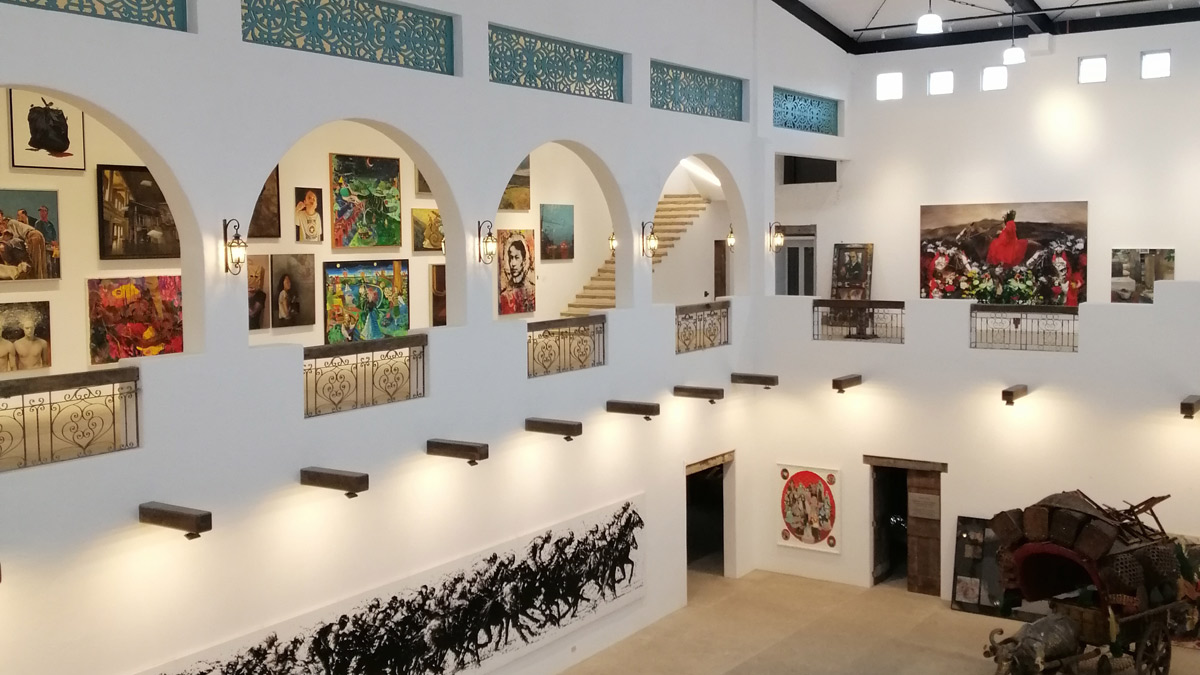 Known for its several galleries separated by doorways from where its name was coined, Pinto Art Museum is another famous destination in Antipolo. What makes Pinto Art Museum such a compelling visit is the Spanish architecture interspersed with Mediterranean elements. The museum also offers a picturesque view of the metro, so those who wish to pepper and update their social media feed with great photos have limitless chances to do so here.
3.) Cloud 9
Anyone looking for an overlooking view of the busy metropolis should definitely make it a point to stop by Cloud 9. Incredibly popular among the younger crowd, Cloud 9 gives visitors a panoramic view of the busy city amid a cool and romantic ambiance. It is an ideal spot for friends and families to congregate as they can enjoy a number of recreational activities in the area with the city as your backdrop.
4.) The Burrow's Cafe at Antipolo Beehouse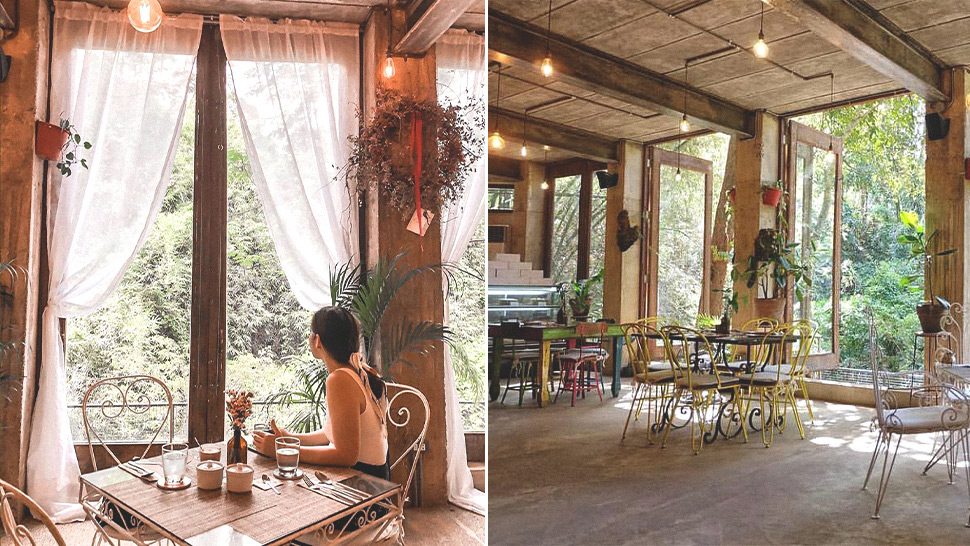 Antipolo is known for its array of garden cafes and restaurants perfect for romantic dates and family getaways. While there are plenty of established cafes and restaurants that have already made their mark on tourists, Antipolo still has a handful of hidden gems that only a few seemingly know about. One of these is the newly opened nature-inspired restaurant known as The Burrow's Cafe at Antipolo Beehouse. Located literally underground craved beneath a sloping terrain, The Burrow is an excellent choice for travelers and visitors seeking a little privacy or who just wish to be away from the crowds. The lush and verdant cafe has large airy windows that give diners a generous view of the surrounding forest.
5.) Yellow Bird Cafe X Kitchen
After a long and tiring drive to Antipolo, you definitely deserve to treat yourself to a hearty meal, whether that may be a full lunch or a delightful afternoon snack. With that in mind, make sure that Yellow Bird Cafe X Kitchen is one of your stops in Antipolo. The restaurant has a rather expansive menu with delectable items. If you are craving something heavy, you may want to try their fork-tender Grade 6 Wagyu Flat Iron steak that already comes with potato gratin and French beans. However, if you are only stopping for a snack, be sure to order their sinfully delicious White Chocolate Sans Rival and complement it with their Coconut x Mocha flavored latte. While this place may not give you any panoramic or overlooking views of Antipolo, it certainly has a lot of instagramable spots, plus the food is affordable, filling, and mouthwateringly good.
While Antipolo is often overlooked as a weekend getaway owing to its proximity to the city, the town certainly has plenty to offer in terms of sights and activities. So, on your next weekend excursion, try this nearby town, and you may just be surprised at the myriad of interesting and unique things it has to offer.