Long Weekends: The Best Staycation Spots of Rizal
Regarded as one of the underdogs when it comes to tourism, Rizal has always been primarily overlooked by tourists when it comes to choosing a potential long-weekend destination in Central Luzon. For quite some time, city dwellers have always favored the cooler climate of Tagaytay, the beaches of Pampanga and the mountains of Sagada as compared to the unassuming charm Rizal has had to offer—a major oversight on their part.
While Rizal is yet to prove itself as a formidable contender against vacation spot juggernauts like Tagaytay, Batangas, and Sagada, the humble province has been showing great potential as CALABARZON's up and coming tourist destination. In fact, Rizal has been known to delightfully surprise visitors with new discoveries and destinations—feats that make the province worth the visit and has recently been dubbed as the Tuscany in the East in Metro Manila.
As one of the nearest provinces from Metro Manila, it should come as no question that Antipolo, Rizal is slowly gaining traction as one of the prime summer destinations near the metropolis (given that it is only a couple of hours away depending on traffic).
But before you prepare yourself to catch a glimpse of the green surrounding on high terrain, breathe in fresher air and plunge into pools, it is highly recommended that you choose the most appropriate accommodations ideal to your kind of stay.
If lounging around and making the most out of your vacation is what you have in mind, perhaps a staycation will work best to your advantage. Here are the best options on where to stay in Rizal that ensure you can maximize your stay.
Where to stay in Rizal
Address: Eastridge Arts Recreations & Tourism Zone Barangay, Binangonan, 1940 Rizal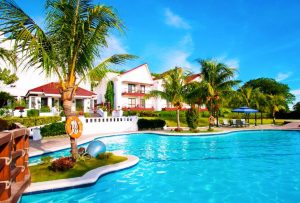 Luxurious, breathtaking, and just a tiny bit opulent are three words that characterize Thunderbird Rizal. Regarded as part of Rizal's pride, Thunderbird Resort sits atop the highest peak of the Sierra Madre Mountain Range making it the perfect spot for capturing breathtaking photos of the Manila Skyline as well as Laguna de Bay.
Resort guests have access to an infinity pool, spa, area for volleyball or cycling, a golf course and even a casino making it a premier staycation option. Equipped with new hotel rooms, guests are guaranteed an optimal hotel experience. More importantly, each room is spaciously designed with a seating area as well as a private bathroom. The resort also comes with an in-house restaurant, Olives Restaurant that serves a variety of Mediterranean dishes.
2. Luljetta's Place Garden Suites
Address: Sitio Loreland, Barangay, Antipolo, 1870 Rizal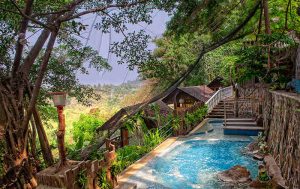 Luljetta's Hanging Gardens Spa is a tropical-inspired health and wellness destination in Antipolo perfect for travelers who are looking for a weekend of rest, relaxation and rejuvenation. After a day experience at their highly-acclaimed garden spa, guests can retire in their garden suites.
With comfortable rooms inspired by traditional Filipino elements complemented by an outdoor garden with live band performances as well as a swimming pool, this is quite the option when it comes to a weekend dedicated to pampering yourself.
3. Date and Dine Resort
Address: Beverly Hills Subdivision, 7th Avenue, Verbena and Begonia Drive, Antipolo, 1870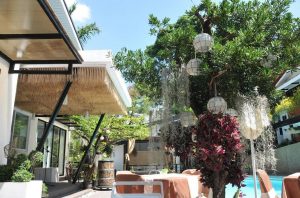 A popular accommodation option among traveling couples, Date and Dine is—as the name suggests—a resort that puts emphasis on an intimate setting as well as privacy. While the resort mostly markets themselves to couples looking for a romantic retreat, the resort has also been highly recommended as a family staycation resort. It features a shared outdoor swimming pool, a gym, a library, an in-house Italian restaurant as well as rental facilities for guests who wish to have their own barbecue.
Indeed, book your stay in Rizal at Date and Dine Resort is pretty much like having your own slice of heaven on earth.
4. Mount Purro Nature Reserve
Address: Barangay Calawis, Antipolo, 1870 Rizal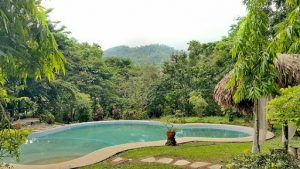 Mount Purro Nature Reserve is where people go to get a little bit in touch with nature. Slowly gaining traction as a hiking destination, Mount Purro is one of the premier options for lodging accommodations among trail and hike enthusiasts.
Equipped with the amenities of a luxury and an adventure park, Mount Purro comes with a game room, a mini zip-line and a swimming pool making it a great choice for intrepid travelers who wish to add an adventurous flavor to their stay.
5. Loreland Farm Resort
Address: Ibabaw, Sitio Loreland, 1870 Rizal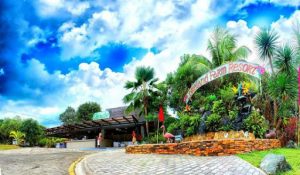 Loreland Farm Resort had its humble roots starting as a private rest house with mango and cashew plantations in the nineties, but today, it is one of Antipolo's most-frequented resorts. Today, this local favorite Antipolo resort merged into a full resort with over 50 room accommodations, one restaurant, five swimming pools, and five function rooms.
Apart from being a fan favorite among locals who wish to unwind during the long weekends, the resort is rather popular with people from neighboring towns who wish for a relaxing weekend away from the hustle and bustle of the city.
6. Balai Tanay Bed and Breakfast
Address: Tanay, Rizal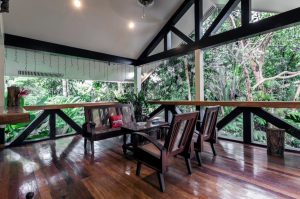 Balai Tanay Bed and Breakfast is one of those humble and unassuming accommodation options that pack a punch. Situated amidst a one-hectare farm, this bed-and-breakfast lodging option is guaranteed to be one of the accommodation options with the best and most picturesque views.
Apart from being abundantly surrounded by lush vegetation and verdant greenery, the property offers yoga classes and meals. If you are dining with a group, boodle-type meals are also available upon request or alternatively, you can avail of their buffet meals at 950PHP per person for about three meals. While the property has access to WiFi, connection speed, and cellular reception are rather limited owing to the remote location, making it the perfect place to disconnect to connect. For those who wish to explore more of Rizal, the property is located near to Daranak Falls, Tinapak River, and Daraitan River.
7. Cristina Villas Mountain Resort and Hotel
Address: Taktak Rd, Antipolo, 1870 Rizal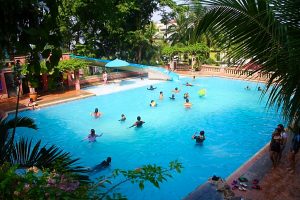 One of the pioneering resorts in Antipolo City, Cristina Villas Mountain Resort and Hotel was initially envisioned and intended to be a private retreat house for the Marianas family in 1968. In the 1980s, however, the resort opened its doors and started accepting guests. Sitting atop a mountain, this resort which spans over 2.5 hectares of land is one of the best resorts to give you a serene and relaxing experience. It is certainly a breath of fresh air and even offers you a generous view of Manila's expanse as well as Bataan and Laguna De Bay.
While the hotel might be dated (given that it has been operating for more than twenty years), guest rooms are equipped with modern facilities. The resort also has an in-house café, function halls, swimming pools, KTV rooms, a gym, and a spa as well as a zip line making it the ideal place for staycations.
If you ever find yourself wanting a weekend away from the perpetual hustle and bustle of the city, give the underrated charm of Rizal a try. With so many resorts and accommodation options to choose from, it should not take long for you to find one that suits that kind of experience you want to have.