Long ago, La Union was considered a sleepy town by many.
It was mostly known for its surfing spots, but little to nothing else apart from that.
Over the recent years, however, the once sleepy town is not so sleepy anymore and is recognized by many as one of the best destinations to visit in the country. Today, it is regarded by many as the surfing capital of the Philippines. Incidentally, it is considered by many as the playground of city folk, Manileños in particular. That said, it did not take long before La Union became what would be an inevitably popular weekend and holiday destination. While it may be a little bit far from the country's capital, Metro Manila, many remain undeterred by its far-flung location, with tourists and locals alike flocking to this surfing hotspot almost every weekend.
Located 4-5 hours away from the city, "Elyu," as the locals have lovingly dubbed it, is famous for the beach town of San Juan. This beach town has also been regarded as "The Surfing Capital of Northern Philippines" and remains to be one of La Union's major tourist destinations. Luckily, La Union is not only known for surfing as there are myriad more activities for visitors to do.
Indeed, there are many things to do in La Union, and if you are itching to explore what these are, read on below:
1.) Surf in San Juan 
Of course, a visit to the surfing capital of the country would be incomplete without shredding some waves. As La Union is dubbed as the country's surfing capital, it should come as no wonder that surfing would be a beloved and favorite activity among the visitors. If you have no experience in surfing, you need not worry as surf schools can be found along the shores of Urbiztondo Beach, which boasts of swells ideal for surfing.
2.) Marvel Ma-Cho Temple's beauty 
Never miss the opportunity to visit the Ma-Cho Temple whenever you are in San Fernando, La Union. Considered as one of the tourist spots in La Union, this magnificent and impressive temple overlooks the West Philippine Sea and is considered a living testament to the great influence the Chinese had in the province. Named after the Chinese deity Ma-Cho, this Taoist temple is said and believed to be the counterpart of Our Lady of Caysasay in Tall, Batangas. Similarly, an image of the Virgin Mary sits inside the temple as well.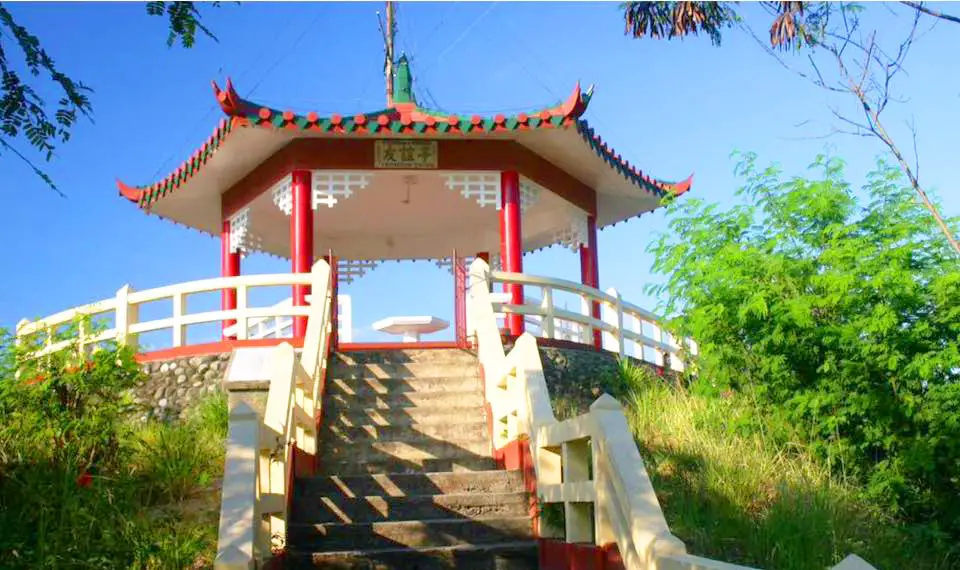 3.) Climb up Pagoda Hill 
The Pagoda Hill, or otherwise known as the Filipino-Chinese Friendship Pagoda, is another notable and must-visit hotspot in La Union. It is located northeast of Capitol Hills in Barangay II (Poblacion). Once there, visitors are treated to stunning and picturesque panoramic views of the city and San Fernando Bay.
4.) Cool yourself with Halo-Halo de Iloko 
If you have been under the sweltering heat all day, why not cool yourself off with one of the best cold sweet treats La Union has to offer? Located in a residential area in San Fernando City, Halo-halo de Iloko is an eatery that serves the best halo-halo in the city. Like the traditional and conventional halo-halo, it comes with all the standard ingredients such as red beans, tapioca, bits of cheese, nata de coco, coconut strips, ube Halaya, ice cream, and yema, among many others. However, what sets this frosty treat apart from the rest is that the mountain rice added to it tastes like pulvoron. As a result, it adds another dimension to an already beloved dessert. So, if you ever find yourself in San Fernando City, make sure you try Halo-halo de Iloko and never leave La Union without tasting it.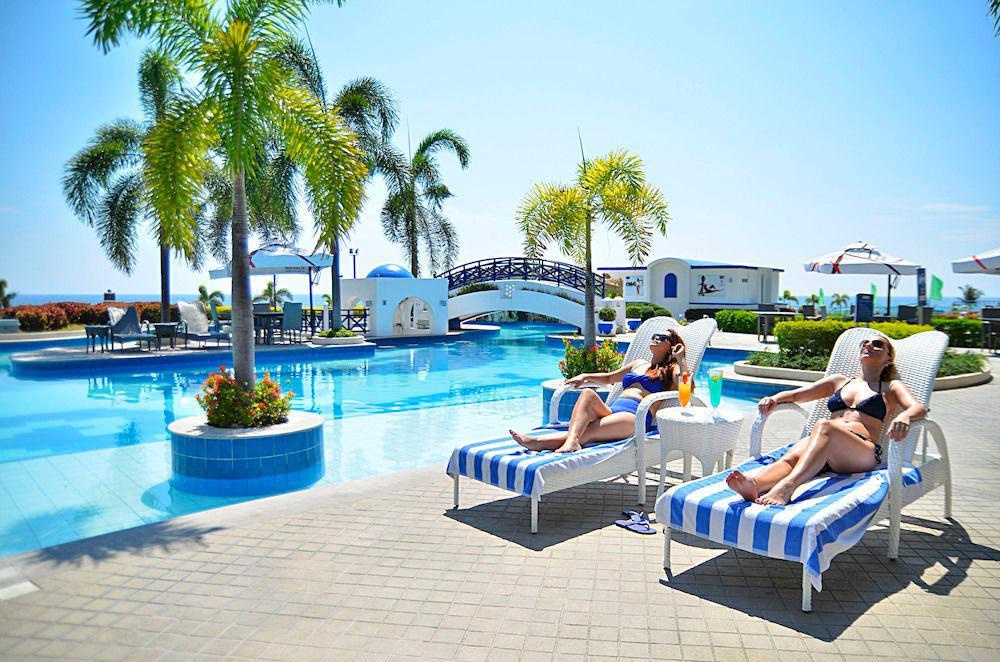 5.) Relax at Thunderbird Resort 
At Thunderbird Resort, relaxation is paramount, and if you need a little break from the constant stress of the city, you may just want to treat yourself to a night at Thunderbird Resort. Located in Poro Point and in a peninsula perched on a 100-foot cliff, Thunderbird Resort is a 65-hectare world-class Santorini-inspired beach resort. Promising relaxing and stress-free days, Thunderbird offers a stylish and ambient atmosphere to its guests. To unwind, guests may choose to try their hand at the resort's in-house international casino, play a round of golf or relax by the magnificent seaside beach. Considered as one of the best hotels and resorts in La Union, Thunderbird offers exceptional and superb amenities and superb facilities at an excellent location. So, if you wish to take your excursion to the next level and treat yourself to a relaxing stay, book your vacation at Thunderbird Resorts. Here, you can be assured of a luxurious and comfortable stay that makes for a memorable and enjoyable experience in La Union.