Known as the tropical retreat of Luzon, La Union (or "Elyu" as the locals so fondly call it) has always been regarded as the Manilenyo's playground. It is the perfect mix of calm, fun, and festive. Plus, it only takes approximately four hours and a half (and even less if you are driving) to reach making it the best place for holiday and long weekend escapades.
While it is mostly known as the surfer's ultimate tropical paradise–the place being regarded as the Philippines' surf capital and all–it has something to offer to any kind of traveler there is out there, surfer or not.
Apart from the warm weather, the pristine cool beaches, the refreshing sea breeze, diverse selection of restaurants, beautiful waterfalls and grape farms, it should come as no wonder why La Union is dubbed as the ultimate paradise by city dwellers. Indeed, even just a few days in La Union will be enough to serve as a restorative and invigorating break away from the hustle and bustle of the city.
With all that considered, La Union's claim to fame as a surfing capital remains unchallenged and its allure unmatched. As a popular weekend getaway and a popular tourist destination, it should come as no wonder why a plethora of resorts and hotels would inevitably crop up and pepper the place.
Luckily, La Union has just about every resort possible to cater to any kind of traveler–from the ones who are on a tight budget to those who wish for something a little more comfortable and luxurious.
If you are the latter and have a particularly discriminating taste when it comes to accommodations, then you have come to the right place. Below is a list of some of the best resorts in La Union for those who are wishful of a more comfortable and luxurious experience.
Best resorts in La Union
1. Thunderbird Resort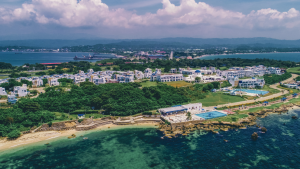 Address: Poro Point Freeport Zone San Fernando City, La Union
In the heart of La Union is Thunderbird Resort, a concept resort that is heavily influenced by Mediterranean aspects. Located at the highest point of Poro Point Peninsula, this resort has a generous view of the San Fernando Bay and the West Philippine Sea. Incidentally, as it is a Mediterranean inspired resort, it has been considered as the Santorini of Asia and in Northern Luzon.
In this regard, you would not have to spend quite a lot just to have a Santorini experience considering that Thunderbird has incorporated the Greek ambiance in every aspect and area in the resort.
Much like any 5-star hotel, Thunderbird Resort comes with luxurious rooms, villas, excellent dining options, state of the art function rooms, and even a world-class casino. It also has a nine-hole all-weather golf course making it a premier resort for travelers who wish for a topnotch experience.
2) Awesome Hotel San Juan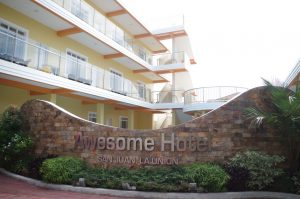 Address: 319 Eagle St, San Juan, 2514 La Union
As the name suggests, this hotel is San Juan in La Union promises guests an exceptional stay. Just a three-hour drive from Metro Manila, this hotel capitalizes on accessibility, convenience, and comfort.
Over the years, it has slowly been getting traction as one of the La Union favorites among locals as well as foreign tourists.
3) Villa Estrella Resort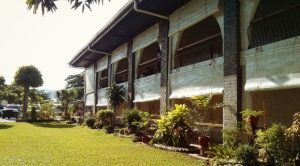 Address: MacArthur Highway, Bauang, La Union
While among the smaller resorts in Bauang, La Union, Villa Estrella Resort Hotel is an excellent resort for accommodation that is conveniently located along the highway. Perfect for travelers who wish to have easy and convenient access to the town center in Bauang.
While the resort might look dated, some may enjoy the charm of its conventional and traditional facade. Rooms are nothing out of the ordinary but are spacious and clean, ensuring that you will have a comfortable stay.
The resort also has a restaurant where you can order some of the delicacies offered in La Union as well as a small bar for those who wish to go out for drinks at night.
4) Oasis Country Resort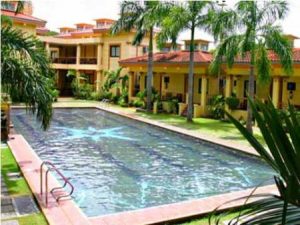 Address: Barangay Sevilla, San Fernando
Owned by the La Union Country Resort Hotel, Incorporated, Oasis Country Resort is the only resort in La Union with the highest Triple "A" grade accredited by the Department. Incidentally, it is also considered as the healthiest resort in Region I by the Department of Health and has been one of the premier choices for a ball, dinner, banquet, or convention venue.
As it is equipped with 53 rooms for accommodations, the resort can comfortably host big groups. More importantly, it comes with just about everything you need to make your experience and stay more memorable. It has a restaurant that serves lunch and dinner buffet with an excellent fusion of Filipino and International selections as well as KTV rooms, tour packages, and a massage spa.
Its convention rooms can accommodate up to 1000 people– a perfect place for holding events and meetings. To ensure optimal guest experience, the resort features services such as laundry service, gasoline stations, automotive centers as well as rent-a-car services are offered.
5) Buboat Beach Resort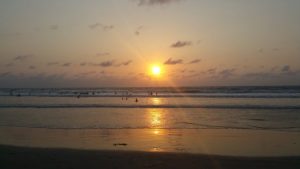 Address: 136 Baccuit Sur Barangay Road, Bauang, La Union
A gorgeous private hotel surrounded by whitewashed walls, Buboat Beach Resort remains as one of the top choices for accommodation by tourists (especially foreigners) whenever they are in La Union.
Apart from the clean beach, the resort's main draw is the set of clean rooms that are comfortable and inviting. The resort also comes with a restaurant with reasonably priced food and an overall relaxing ambiance and atmosphere. With all these, resort guests are guaranteed a truly relaxing and restful stay.
More importantly, the resort is conveniently located to nearby tourist spots travelers might want to visit during their stay.
Indeed, La Union remains to be one of the unmatched places in Northern Luzon when it comes to rest and relaxation. However, if you wish to maximize your stay and experience, optimal comfort, then opt for a resort or a hotel that comes with just about any service and feature you can think of.
In this regard, every need and want you might possibly have will be adequately addressed, leaving you to enjoy your vacation more.