Rizal Uncovered: The Best Things to Do in This Province
Named after the national hero most Filipinos recognize and know, Rizal province is one of those charmingly exciting places that do not get enough exposure.
Indeed, while this province is a little closer to Metro Manila than Tagaytay and Batangas, it does not get nearly as much recognition as the latter two when it comes to being a tourist spot. When it comes to tourism, Rizal has always been seen as the underdog and while that might be something most travelers and tourist overlook, they should not as they are missing out a lot.
Unfortunately, people tend to overlook the province despite its proximity in favor of a better view as it has been an ingrained notion that places that rejuvenate us are typically located in remote and far-flung areas. As Rizal is roughly a two-hour drive away from the metropolis and is not conventionally considered far and remote, most city dwellers would not even bat an eye and consider it as a weekend or holiday retreat destination.
In this regard, Rizal has remained invariably unnoticed. However, before prospective travelers and tourists dismiss this humble province, they should consider what they will be possibly missing out on. While Rizal is yet to make a name for itself, it has plenty of little known spots that would help its claim to fame as a Philippine tourist destination in its own right.
While Rizal is associated with the stereotype of being all about mountains (considering that it is home to a large portion of the Sierra Madre), the province is actually a heterogeneous combination of caves, mountains, rivers, falls and even windmills and dams. It is a complete paradise on its own and has quite possibly everything you can ask for in a province.
And since there are quite a lot of hotels in Rizal, finding a place to stay would not be a problem. So, on your next long weekend or holiday sojourn, give this unassuming but delightful little province a chance and see what hidden gems it has to offer you. Read on to find out what the province has to offer you and who knows? You might just end up listing the province as one of the most exciting provinces to vacation to on your days off.
1. Go spelunking inside Calinawan Cave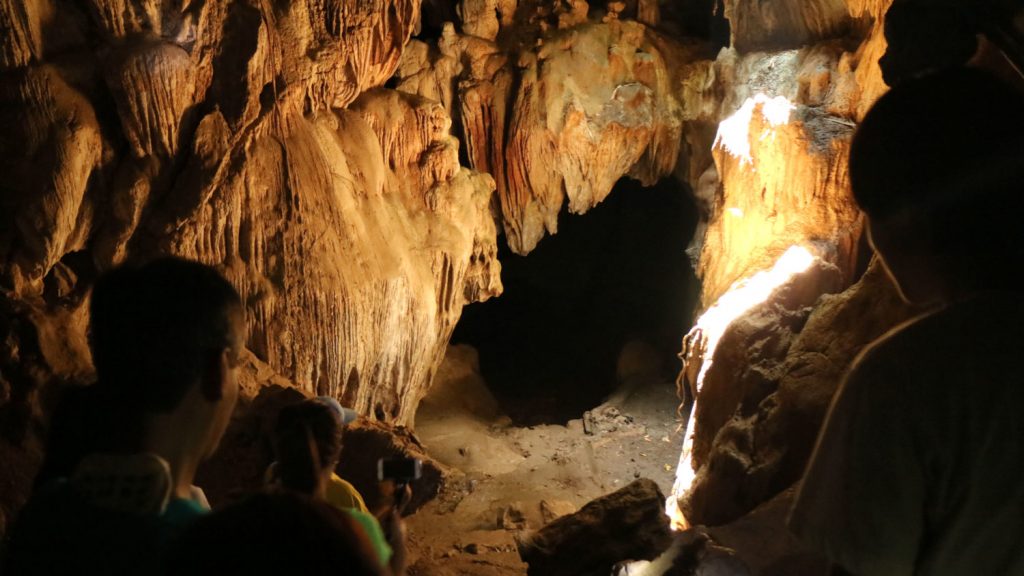 Intrepid travelers who wish to dabble in a little spelunking here and there should definitely include a visit to Calinawan Cave in their itineraries. If you are not opposed to doing a bit of a hike over forest trails and steep slopes, then you should definitely head on over to Calinawan Cave. Travelers who wish to take on the hike will be rewarded by huge and beautiful rock formations that you cannot find anywhere else in the city.
However, bear in mind that exploring the five-level cave in Tanay, Rizal requires a bit of skill and experience as you will need to walk through narrow passages, crouch over centuries-old stalactites and stalagmites. So, if you think you are agile enough to discover the secrets of the cave, be sure to include it in your stops.
2. Take a refreshing dip at Daranak Falls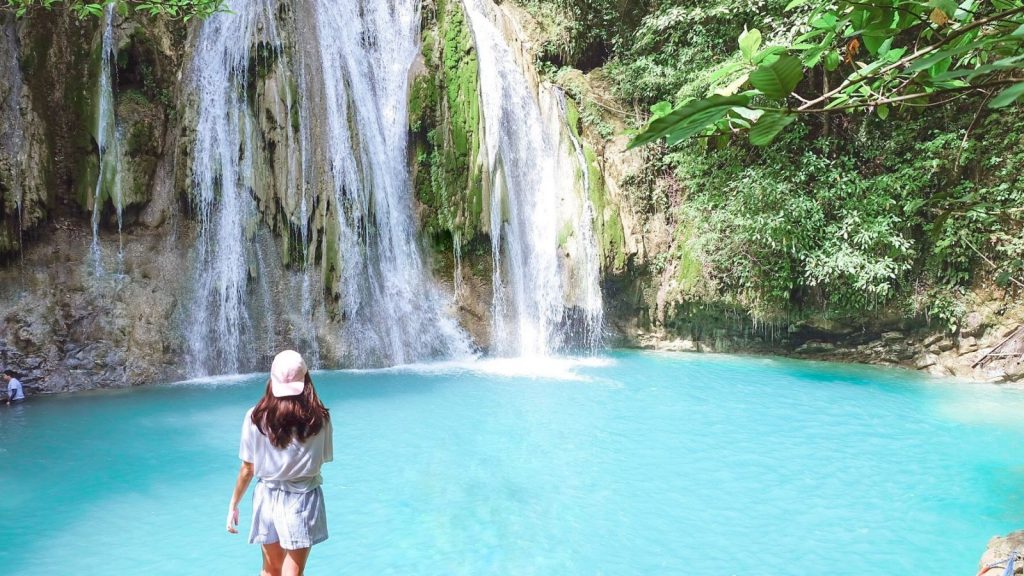 Travelers who are looking for an invigorating experience that relaxes them as well might want to check out Daranak Falls. Perfect for those who want to get a little more in touch with nature, this 14-meter high waterfall in Rizal is nestled at the foot of the verdant, lush and vegetation-rich Tanay mountain range.
Apart from that, the falls are surrounded by large copses of forest trees, flowering wild plants, ponds as well as refreshing rivers, making it the perfect place for a quick and refreshing dip.
3. Chill and treat yourself at Luljetta's Hanging Gardens & Spa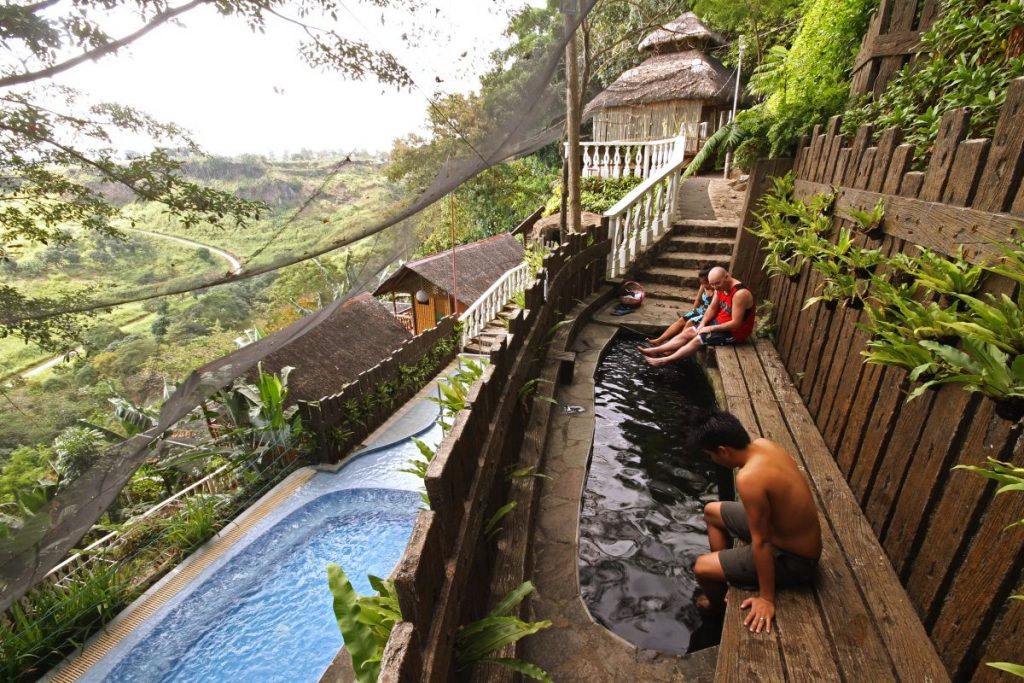 If rejuvenation is what you have in mind for your retreat, then be sure to include Luljetta's Hanging Gardens & Spa in your itinerary. Unlike any other spa you can typically find in the metropolis, Luljetta's has wonderfully incorporated elements and aspects of nature into their place that this might just be the best spa you will ever visit in your life.
Apart from having an expansive and spectacular view of the Sierra Madre Mountains, the spa is essentially a lush garden that takes you to a place perfect for relaxing and rejuvenating. So, if a little pampering is what you have in mind, be sure to visit Luljetta's Hanging Garden and Spa while you are in Rizal.
4. See the breathtaking windmills of Pililla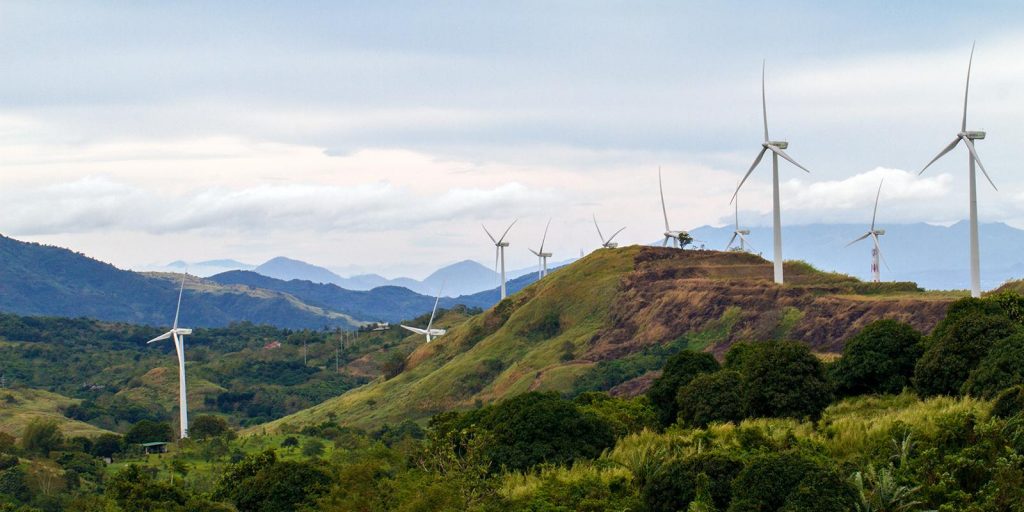 Of course, there has never been any doubt that the windmills of Bangui, Ilocos Norte are arguably the most popular and most photographed windmills in the country. However, if you do not wish to take an extended trip to Bangui, Ilocos Norte then opt for an abbreviated trip without compromising your chance of seeing windmills. The windmills of Pililla are just a couple of hours away from Metro Manila, which saves you the trip of going all the way to Ilocos.
Aside from the 27 wind turbines built on the slopes of Pililla's lush greens, you can also get to see and even sample some of the planted pineapples in Pililla's hills which have been said to be some of sweetest and juiciest pineapples in Luzon—insomuch that it is even comparable to Bukidnon's best pineapples.
5. Update Your Social Media Feed with Photos of Angono Mural Street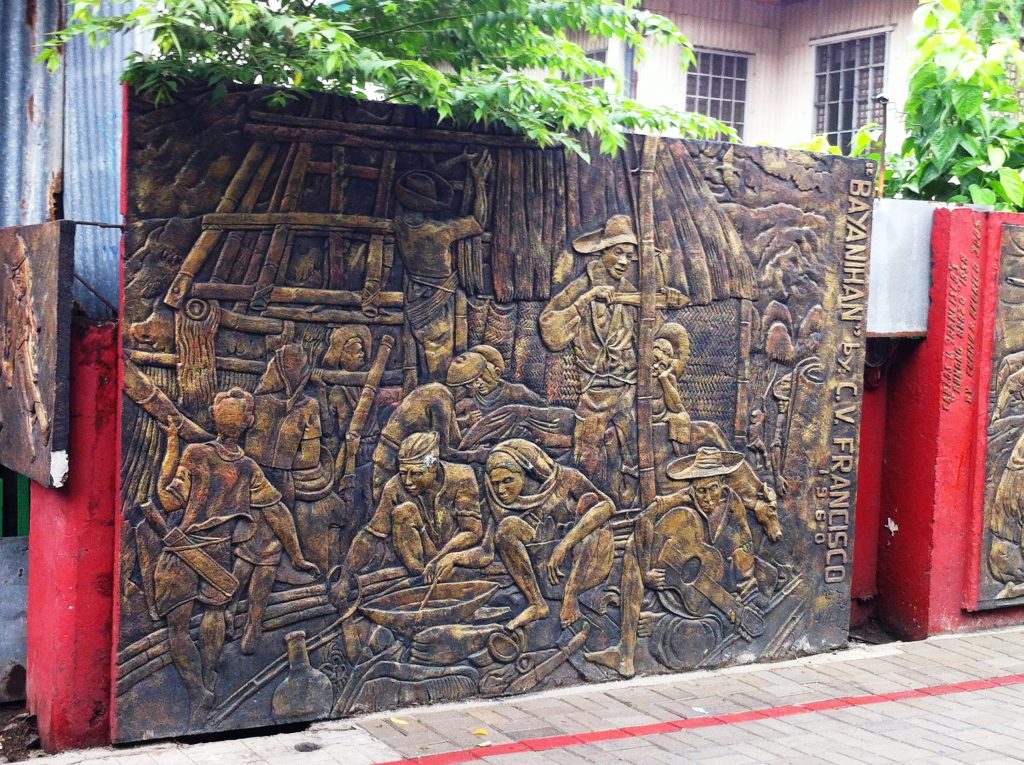 Designated as the "Art Capital of the Philippines, there is plenty of reasons for you to include Angono in your stops regardless of whether you are an art enthusiast or not. Located at the heart of art in Rizal, Angono is where you will find breathtaking and eye-catching murals artistically painted on the walls of the streets. The wall murals are mostly inspired by the famous work of Filipino national artist and art prodigy, Carlos "Botong" Francisco. Francisco was well known for his staunch dedication in preserving the Filipino heritage through varied works of art which have manifested themselves in the form of wall murals in Rizal.
Some of the murals depict the typical Filipino rural life, culture, and history that it would be quite hard not to feel just a tiny bit patriotic and nostalgic. In fact, some might even say that walking down this lane gives you a feeling of pride. Taking the connotation of a meaningful walk to the next level, this is that one place in Rizal that gives you an insight into your past as you traipse forward, one mural at a time. In essence, it is a free outdoor art gallery and an experience you should not miss while in Rizal.
If you ever get the chance to visit this 116-year old province in the Calabarzon region, never miss the chance of doing so. Regarded as one of the many picturesque provinces in Northern Luzon, Rizal is one of the provinces naturally gifted with history and works of art.
Although largely overlooked, it has piqued the curiosity of many travelers from all over the world, ranging from artists to history buffs. So, check this quaint but charming little province up north and witness for yourself a wonderful fusion of origin and artistry with aspects of nature in between.