Finding the perfect wedding venue is like going on a never-ending quest to search for the Holy Grail.
With the overwhelming abundance of options, couples have in the Philippines, selecting the right venue that ticks all the boxes might prove to be a bit difficult. However, while scouring the metropolis for the perfect place might prove to be a challenge, it is anything but impossible. Fortunately, the Philippines has a very diverse landscape that affianced couples have more than their fair share of wedding venue options without needing to travel very far. Whether a couple wishes to have the scenic views of Tagaytay as a backdrop for their wedding day or the lush beaches of Mactan to serve as a milieu for their wedding reception, the Philippines has it all.
With a myriad of choices in the country, all engaged couples need to do is come up with a budget and choose the best wedding venue that harmonizes their vision with what they can afford. To ensure that you get a glimpse of the country's best of the best, here are some of the top wedding venue options in the country (not listed in any particular order). Whether you are opting for an indoor or outdoor wedding, these are the venues that get booked even a year in advance. Find out why they are the most sought-after in the country and maybe start booking your reservations to secure your wedding dates.
1.) Thunderbird Resorts (PORO POINT)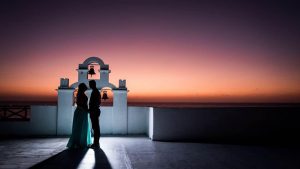 Tastefully decorated in blue and white structures with areas named after Greek places, Thunderbird Resorts in La Union is a Mediterranean dream come true. While relatively unheard of before, Thunderbird Resorts in La Union was thrust into the limelight as a wedding venue after actor John Estrada tied the knot here. With beautiful sunsets cascading over the resort, Thunderbird Poro Point paints an aesthetic that is reminiscent of Santorini which makes the resort one of the best wedding venues for summer or Mediterranean-themed weddings. Couples who wish to make a spectacular first impression can do with the resort's grand entrance. With its white walls, high ceilings and spacious area, wedding guests are sure to have a welcome and warm reception. At Thunderbird Resorts in La Union, you can have your Mediterranean dream wedding come to life.
Those who wish to tie the knot with a scenic view may do so at the resort's Cliff's Beach Club whose view of the Lingayen Gulf remains unmatched until today. Alternatively, couples who wish to have a more intimate affair may choose to say their I do's by the poolside for a resort beach wedding that is more low key. Couples who wish to book Thunderbird Poro Point as their wedding venue need not worry about endless logistics as the resort offers flexible and complete packages to make your destination wedding planning experience stress and hassle-free.
Worthy to note that the resort's wedding packages are quite inclusive as apart from the venue and food inclusion, packages can include the flower decors, wedding cake, sound system, bridal car, wedding coordinators, photo and video, wedding host and even the entertainment for the night. In this regard, a prospective bride need not contact different suppliers just to make her destination wedding dream come true.
2.)   Thunderbird Resorts (RIZAL)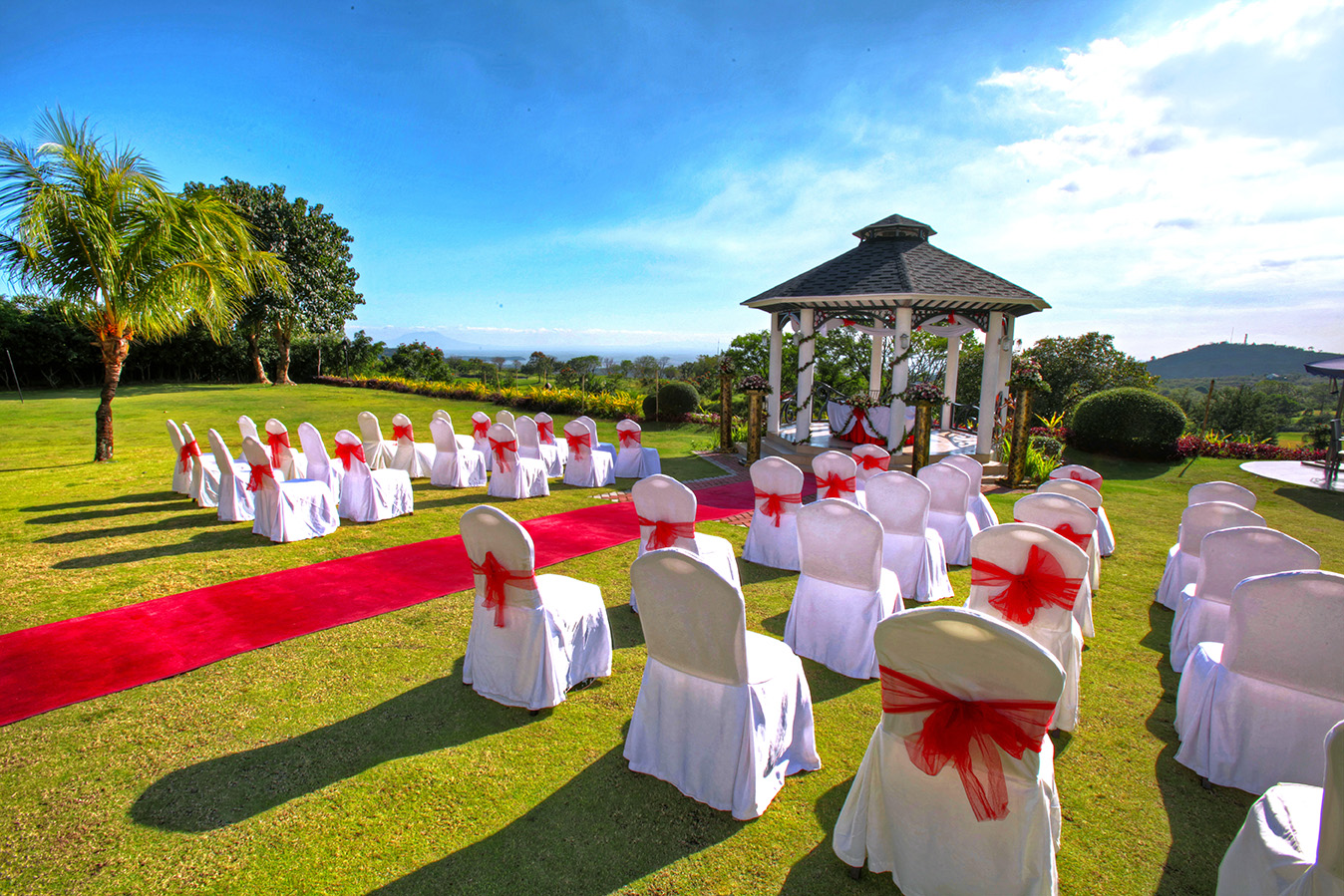 Thunderbird Resorts in Rizal is an idyllic wedding destination. Apart from the many wedding packages couples can choose from; the resort is also equipped with vistas essential for your pre-nuptial shoots. If you wish to have a destination wedding without booking a venue that is too far from the metropolis, Thunderbird Resorts in Rizal is an excellent choice. Moreover, couples who book with Thunderbird have the option of celebrating an outdoor wedding reception by the infinity pool, which seamlessly blends with views of the gorgeous countryside. Couples who wish to customize and dress their venues according to a theme may do so at the resort's convention center which can accommodate up to 600 guests. Regardless of what you choose, know that you are in good hands with the resort's wedding packages as it comes with a feast, a three-layer tiered fondant cake, floral arrangements as well as a personalized menu and place cards.
Lastly, couples who book get to enjoy a complimentary overnight stay with massage services and even casino bet coupons to use for an after-wedding celebratory gamble.
3.)   The Bellevue Resort (BOHOL)
Standing in front of a 250-meter powdery white sand beach is The Bellevue Resort Bohol—the perfect wedding destination for couples who wish to tie the knot by the sea. This luxurious resort in Bohol promises an expansive and panoramic view of the beach which makes it the perfect spot to tie the knot and say your I do's as the sun sets creating cascades of beautiful colors by the beach. What is more, is that this resort supports the local community by employing deaf and mute staff to provide quality service to its guests.
In this way, you can celebrate your special day in the best way possible knowing that you have a hand in helping the local community as well.
4.)   Crimson Hotel and Spa (MACTAN, CEBU)
If a tropical beach themed wedding is what you have in mind, then look no further than the beaches of Mactan, Cebu. One of the most beloved and highly recommended places is Crimson Hotel Resort and Spa—a venue that comes equipped with villas and deluxe casitas that all face the cerulean sky and blue sea. In this regard, couples can be assured of majestic views, and gorgeous landscapes insomuch that they are not necessarily compelled to apply wedding decors liberally as the place itself is already a visual delight of all sorts. Whether you choose to have an intimate gathering or an elaborate and lavishly themed wedding, affianced couples have the option of choosing to hold their wedding right on the beach or in one of their event spaces.
5.)   Basco Lighthouse (BATANES)
Today, engaged couples are no longer constrained to booking international flights just to have otherworldly and breathtaking views for their wedding day. Basco Lighthouse in Batanes is one such local destination that is reminiscent of New Zealand's lush and green panorama. With stone houses, limestone cliffs, rolling hills overlooking crystal clear blue waters, Batanes is unlike any other place you can find in the Philippines insomuch that tying the knot here will not only be memorable but unique as well.
Indeed, choosing the ideal wedding reception venue can be rather tricky, considering that it is nearly impossible to plan everything else without it in place. After all, once you have booked a wedding venue, the rest of the items in your wedding planning checklist (and the logistics that go into it) should fall into place. Remember that in choosing a venue, always refer back to your budget first and your wants last (as there is no point in choosing and falling for a place beyond your spending range). Look for wedding venues that offer you package deals so as to mitigate the costs and from there, you can then look for wedding suppliers.
However, if you wish to give your wedding receptions a touch of elegance and panache, the listed local venues above should more than meet your expectations. Whichever you may choose, know that your dream wedding is just within your reach with the locations listed above.